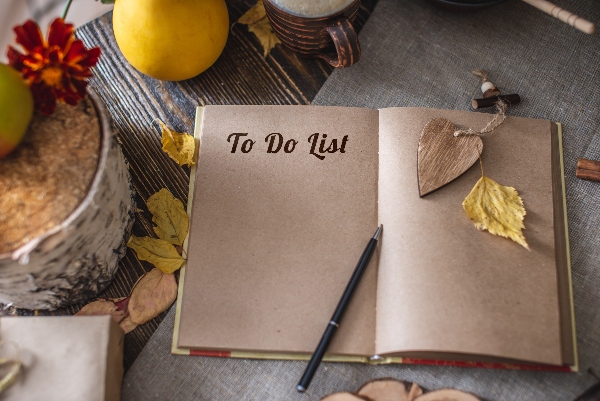 Thanksgiving is coming up!
With the holiday comes all the fun festivities! This year may look different than other years - you may have a much smaller event this year, but hosting with a clean home will still be important. If left to the last minute, cleaning your home from top to bottom will be an overwhelming task. Break down your cleaning so you can get everything ready by the time the big day comes.
Keep reading this article for our guide to breaking down your cleaning schedule to prep your home to host a Thanksgiving celebration.
Thanksgiving Countdown: Two Weeks
When we get to two weeks before the big day, you can take care of some cleaning that should stay clean until your party. Some of these tasks include:
Empty your refrigerator, scrub it, then get rid of unneeded food and condiments.
Clean out your closets.
Take care of your lawn and yard.
Wash and set aside any special utensils or serving dishes.
Thanksgiving Countdown: One Week
Next up is the one week mark. Take care of the following the week before Thanksgiving:
Dust, vacuum, sweep, and mop your floors. Now is a great time to have carpet cleaners like Plymouth Carpet Cleaning in to give your carpets the attention they deserve.
Brush out your couches.
Clean your windows.
Do a deep cleaning of your bathrooms.
Wash and iron your festive, holiday tablecloths.
Thanksgiving Countdown: One Day
With Thanksgiving happening tomorrow, you have time to do some last-minute cleaning. Take care of the following:
Do a surface wipe down in the bathroom and kitchen.
Do a quick spot sweep and vacuuming.
Run any stray dishes through the dishwasher.
Set the table (save yourself the trouble tomorrow).
Decorate your home with a festive fall theme.
Thanksgiving Countdown: 0 Days left!
It's here! Let's go through the day of prep tasks:
Lay out fresh towels in the bathroom, and fresh oven towels in the kitchen.
Take out the trash.
Wipe down every surface in the kitchen and dining rooms.
Have all the fun!
Take Your Thanksgiving Party Prep to the Next Level with Professional Carpet Cleaning
Putting on a holiday event is no easy task, but your family and friends will appreciate it more than you know. Make sure to follow our cleaning checklist above. If you haven't had a thorough carpet cleaning this year, now is the perfect time to have the professionals at Plymouth Carpet Cleaning take care of your home. Our experienced crews will help prep your home so it is ready for your guests on Thanksgiving Day.