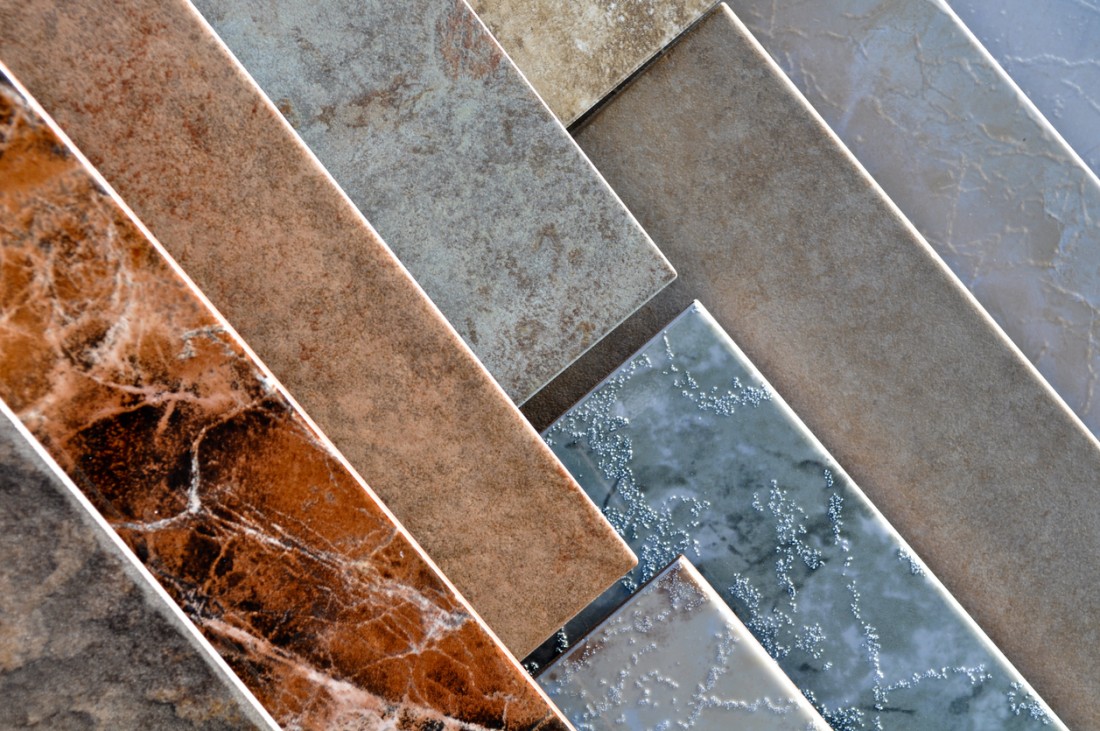 Ceramic tiles are expensive and often you cannot personalize them because they are already completed when you buy them. There are some ways however that you can make your own ceramic tile at home. Plaster of Paris or a similar craft plaster is a fantastic way to make ceramic tile at home that is beautiful, personal, and a great project for you and the kids.
How Does Plaster of Paris Work?
Plaster of Paris and similar craft plasters require that you mix an appropriate amount of plaster with water then deposit the mixture in a mold for a specified amount of time. These plasters create chalky ceramic tile that can then be used in other projects.
Want that shiny finish that is so common in ceramic tiles? Your local craft store likely sells kiln free glaze where you can polish up your ceramic tiles after they are made. These kiln free glazes require that you paint on a thin layer and let it dry for a specified amount of time before you use the tile. These glazes come in a wide range of colors, finishes, and styles so that you can truly personalize your at home ceramic tiles.
Add a Personal Touch
Add a personal touch to your ceramic tiles by including things such as:
Hand prints

Names

Beads

Glass accents
These are just some fun ideas that you can use to make your own at home ceramic tile. This type of tile is going to be cheaper than the tile you buy at the store and is going to lead to a whole new set of memories that are worth sharing in the years to come. Ceramic tile does not have to be difficult if you just choose the right at home method to make it.
Design for Your Aesthetic
Whether you're looking to redo the tile in your bathroom or create a unique backsplash in the kitchen, you should always keep your design aesthetic in mind. Tile should complement the home and add a welcoming feeling as you enter. Keep the following in mind when designing your tile layout:
Check for level and flatness

Make sure the walls are plumb

Remove baseboard trim before laying tile

Divide the room into four quarters to help sequence the layout
Keep Your Tile Clean All Year
Regardless of if you create your own tiles or hire a professional to install new flooring, keeping tile clean can become a challenge. Over time, grout has a way of collecting dirt and debris from high-traffic areas and tile can begin to lose its shine. Be sure to use a grout sealer about two weeks after the grout is installed to prevent your tiles from looking dirty and dingy. Additionally, we recommend vacuuming your tile rather than sweeping it. Grout is porous and absorbs dirt particles, so by vacuuming, you're removing the dirt instead of spreading it around.
If your tile is too far gone for home remedy cleaning options, it's time to call in the experts. At Plymouth Carpet Cleaning we offer tile and grout cleaning services that are guaranteed effective. Our team of experienced professionals will answer any questions you may have and walk you through our step-by-step process. Contact Plymouth Carpet Cleaning Services today!