Originally posted on 09/27/2018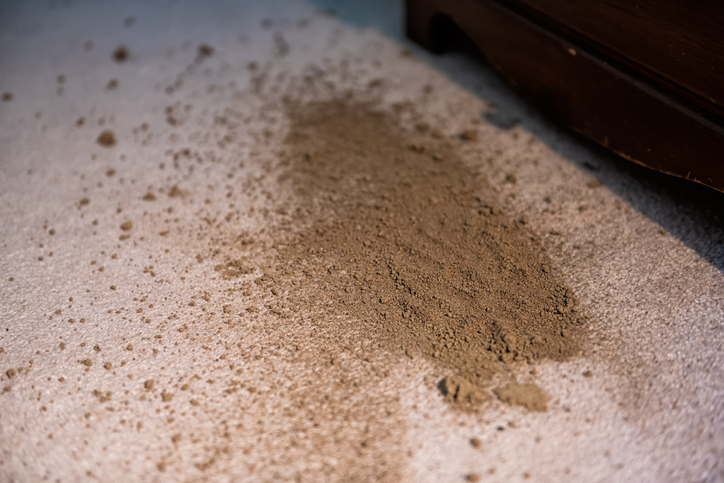 As the weather begins to change and fall arrives, mud, dirt, and water are much more likely to make their way into your home. Once inside your home, each of these contaminants will inevitably end up in your carpeting. Learn how to protect and take care of your carpet this fall to avoid the high cost of replacing or removing flooring in high-traffic areas throughout your home.
Create a Mudroom
Create a designated mudroom inside or outside of your home for shoes, jackets, and other outdoor accessories or materials. Mudrooms prevent tracking mud, dirt, water, and other material found in nature into the home. A mudroom will make it much easier to maintain clean carpeting.
Examine Your Carpet Thoroughly
Over time, carpet changes color and consistency, especially when you have active children and pets that contribute to the traffic in your home. Inspect and examine your carpet thoroughly to determine what the original state of your flooring is by checking underneath furniture and moving items that have covered up your carpet. Take note of the original state of your carpet when planning to stain and deep-clean your rooms.
Vacuum Frequently
Vacuum at least twice a week and if you have children or pets, once daily in high-traffic areas. Avoid build-up of crumbs, spills, mud, and dirt by vacuuming frequently, especially during the fall and winter seasons.
Pre-Treat Stains Immediately
Always treat stains and spills immediately after they occur to prevent them from seeping further into your carpet or remaining there permanently. Rid mud, dirt, and debris from outdoors as fast as possible to maintain your carpet's condition and original state.
Steam or Dry Clean the Carpet
Steaming and dry cleaning your carpet at least once a month is highly advisable when you have a home with high-traffic throughout all seasons. Steaming and washing your carpet preserves its original state while also keeping the air quality in your home healthy.
Get Professional Carpet Cleaning this Fall Before the Cold Begins
Carpeting is not an easy thing to keep up. Taking care of your carpet in the fall is a way to extend the life of your carpet for years to come without the need to replace or remove the carpet throughout the season. Get help from local professional carpet cleaners when you contact Plymouth Carpet Cleaners. Give our team a call today.