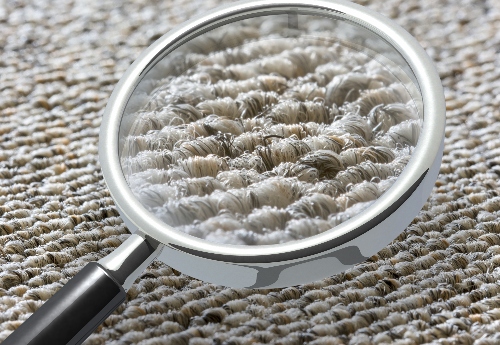 Keeping your family healthy and safe is one of the top priorities of a home. The health benefits of carpet cleaning make for a fresher environment. Breathing issues are serious medical concerns that need ongoing attention. If a member of your family has allergies, asthma, or even snores, a cleaner carpet may help. Make sure to regularly vacuum your home and consider getting professional carpet cleaning at least once each year.
Additionally, a clean carpet can help your home appear much nicer. The cleaner your carpet also has a longer lifespan than carpets that are always dirty. Keep reading to learn more about the health benefits of carpet cleaning for you and your family.
1. Get Rid of Pollutants
According to the Environmental Protection Agency, carpets have an impact on the indoor air quality of your home. The agency notes that carpets hold onto "dust, dirt, pollen, mold spores, pesticides, and other materials," including pet dander. Gases can also get trapped in your carpet then later get released when you walk on it, or your children play on it. Through carpet cleaning from professionals such as Plymouth Carpet Services, the bacteria, pollen, and more can all be removed with our deep cleaning.
2. Clear Out the Dust Mites
Dust is the enemy of a clean home. Many homeowners are not aware of the dust mites that live within the dust and invade the home. Dust mites leave behind allergens that can impact your family's health. These creatures are microscopic, so them being in your home can lead to more serious allergic reactions. A professional carpet cleaner can use steam cleaning during a thorough service. Steam cleaning will raise the temperature on your carpets, killing any dust mites.
3. Carpet Cleaning Slows or Prevents Mold from Growing
Mold makes breathing more difficult for everyone, especially those with lung issues. High humidity areas are at high risk for mold growth in the home. Heavy rainy seasons lead to water getting tracked inside and caught in the carpets. Drying and vacuuming your carpets immediately after someone tracks anything inside will help prevent mold growth. As a next step, professional carpet cleaners can use industrial drying tools to drain any moisture quickly and efficiently, cutting out the easy environment for mold growth.
Protect Your Family's Health with a Professional Carpet Cleaner
Carpets look great and make for a more comfortable home. Make sure you take the steps above to promote your family's health. When you need professional carpet cleaning, choose Plymouth Carpet Services. We have been in the industry for over 50 years so we know how to take care of homes!