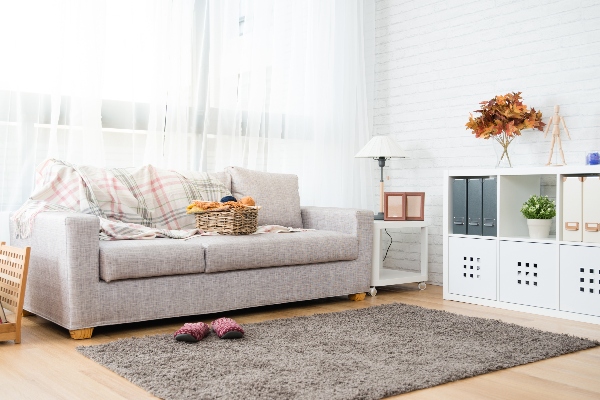 Big changes come with the change in weather. As the weather begins to cool off, it is high time to clean around the house. We have heard of spring cleaning, but fall cleaning is just as important. A few chores around the house can get your place back in working order and ready for the colder months.
Keep reading for our fall cleaning checklist.
1. Organize Cluttered Areas and Store What You Can
Before you get out the dustpan or mops, it is time to organize your things. Start with your summer clothes, sandals, and equipment. Find storage bins and places to keep these items that you may not be using for the next several months. With these out of the way, you will have more room for you and your family's winter gear.
2. Check Out Your Kitchen Cabinets
Do a complete inventory of your kitchen cabinets. Pull everything out so you can clean inside. While all the spices, dishes, and canned goods are out, make sure you don't have duplicates. If you do, you can prioritize using them so you don't buy too many extra. Throw out any stale or expired items. Put away any other summer utensils for the season.
3. Improve Safety by Vacuuming the Vents
Before you start cranking on the heat, make sure to clear the dust from the vents. An easy way to do this is to use a vacuum cleaner to suck out any dust. This task will keep your air flowing without spreading dust around your home.
4. Organize Your Garage
Many people organize their garage in the spring, but it may have seen some action since then. Adding garage organization and cleaning to your fall routine is a great idea to prep for winter. Pull out what you can, take inventory, then put it all back in with greater order. Consider putting summer supplies toward the back as you won't need those for several months.
5. Clean Your Bedding and Linens
Summer sheets will no longer be enough! Now it is time to break out the thick winter blankets for the cold to come. Make sure to give your summer linens a thorough wash before storing them for the season. Also, this is a great time to wash your sheets, pillows and pillowcases, skirting, curtains, and even flip your mattress.
Get a Deep Fall Cleaning from Carpet and Upholstery Experts
Make sure to follow this list to get everything for the cold months to come. Don't forget about your carpets, linens, and upholstery. Reach out to the experts at Plymouth Carpet Services to get a deep cleaning for your home. The winter is notorious for making your carpets hold onto debris, dirt, and bacteria. Clear out the summer crud before the cold sets in!